POWS

Do they know that we care
Those soldiers still imprisoned today
A lifetime and war torn a world away
How terrible must be their rage
To be left somewhere in a prisoner`s cage
As if they are forgotten from history`s page
They have no way to possibly know
How much they are still missed so

They must be cursing this country
A country they were so proud of
That they fought to keep free
Please let them know somehow
Do not let their spirits bow
Give them a sign,please, God above
Let them know we are still searching
Still remembering them with love

Faye Sizemore May2002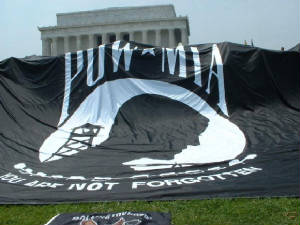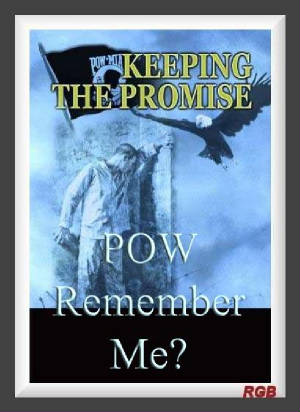 Home In My Heart

I close my eyes
and in memory I am shown
Scenes from the places
where I belong
Night has come and
in the time before sleeping
I can see the light
behind yonder trees gleaming
It comes every night
from the window at home
If I could just make it
those few short feet
I know all my loved ones
would run for me to greet
It`s just over there
can`t you see it shine
It appears there
every night at about this time
If I listen I know
I can hear the sounds of family
Pretending this to be
is what saves my sanity
with me here all alone
For I`m thousands of miles
not just a few feet from home
I`m a prisoner of war
they still hold me here
For years they have kept me
from all that is dear
If I ever get home
from there I will never part
For now the only way
I can go home is in my heart

Faye Sizemore May2002


Living In A Locked Room

Outside the birds begin their warning
The first amber shades of morning

Stream across the tiny locked room
Slowly displacing the nights gloom

The start of just another day in hell
And making it this day only God can tell

Living ain`t living behind a locked door
It`s a nightmare if you`re a prisoner of war

Years ago they were all young and strong
Believing they`d get back to where they belong

It was just a matter of time before help came
They believed they could beat their captor`s game

Help did not come and on the years have run
Prisonors they still remain under the gun

Till the hopelessness of it all has overcome them
And freedom no longer sparkles as a precious gem

Just living another day takes all their time
There are no comforts in the midst of grime

Wondering the foremost thing that`s in their mind
How could we have left them to treatment of this kind

.........I am so ashamed........

Faye Sizemore June2002



Glitter In The Sun
The Vietnamese boy
Was playing in the sun,
trying to pass some time
until his day was done
Playing where his ancestors
had waged an old war
Not one went there anymore
The jungle had now hidden
Where once death was bidden
In the old jungle places of battle
Near his foot something that did rattle
Something that is shining in the light
Still after many years so bright
Oblong metal tag on a neck chain
This found, a new toy he does obtain
Picking up his new found treasure
Toward home his steps do measure
And... in the jungle silent behind
Around an old warplane,
The jungle vines do twine
©Faye Sizemore August2002

Jack Columbus Rittichier
PANEL58W~LINE90

Welcome Home,Jack... At Last!
Jack was finally laid to rest on October 6,2003 on Coast Guard Hill In Arlington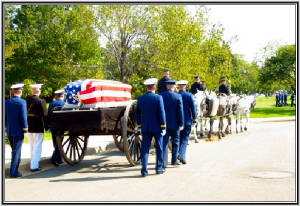 COURTESY OF STACEY N. JONES WHO ATTENDED JACK`S FUNERAL
Vote Text Code Big J's Veteran's Topsites

FREEDOM IS NOT FREE

BRING HOME THOSE WHO FOUGHT FOR YOU AND ME
The VietNam Veterans' Memorial Wall Page


Gathering of Eagles is an act of love by thousands of veterans who choose to honor the sacrifice of the fallen by guarding the memorials from those who would desecrate them on March 17th in a "peaceful" anti-war rally in Washington D.C.



It is also an act of war, a call to action for every American who chooses to stand and say "No more!" to those who would spit on our veterans and ridicule their service to our nation.



We invite you to join us March 17th, as we stand together as one to ensure that the sacrifices of our fallen and the memorials that remember them are not tarnished by the ungrateful.



http://gatheringofeagles.org/
Salute.. salute
all the Veterans who will stand
in front of the Wall ..
warding off the protesters hand

Brotherhood is forever young
and grows stronger with age
History has proof of that
upon every yellowed page

Their aim will not bow
No shoulders will stoop now
All will stand tall
in honor of those upon the Wall

©3/8/2007Faye Sizemore

SiteRing by Bravenet.com
Powered by WebRing.
/div>
Powered by WebRing.
div>
Powered by WebRing.
Powered by WebRing®.
/div>