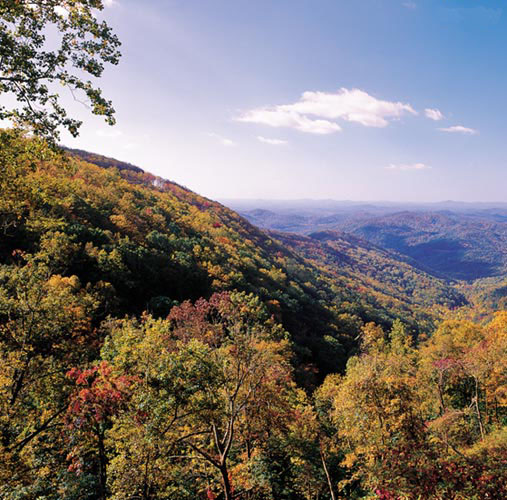 Pickens County,South Carolina

Old Ruger (for Ms Faye)

It was long ago,
when I first saw that old Chevy truck
rollin' in every Friday night.
Mr Conway and his bad dog
'Ruger'!
...'No one touched that truck!'
....and he'd say "We gonna win tonight, Cal?"
and I'd say that I hoped so.
Got to know him some,
in his own way.
Dog was the same.
Ol Conway shared the wins and the losses,
.....helped me load the racecar............said,
"See ya next week Cal!"
And Ol Ruger would just sit the seat
as that old Chevy drove away.
I got that dog when Conway died......
and a note that said
"Ol' Rugers mean as hell Cal, but he likes you!
Bye Cal!...
don't worry bout me."
Dog lived in my shop for 3 more years
mournful, and sorry old he was,
but the Cats loved him.
Cats slept all around that old dog 'Ruger'.
............and the Cats were watchin' when I buried him.
I hope Ol' Conway was happy
when his dog came home.
Them cats sure did love his old
'Ruger'.

©caliber Dec32002

Angel Of Remembrance

Beauty through beauty's eyes
serene, this angel's vision
does see anew.
Seeing within, around,
visiting hidden corners
oft forgotten.
Opening treasured thought
long buried for protection,
discovering.
Gratitude undisguised,
compassion's voice now healing
peace begotten.
Memory's soul is found
angel wings gently touching,
lifting to view.
Respite from pain is wrought,
fluttering unflustered,
recovering.
Heart's instinct shows the way,
perspective clear, insightful,
whispering wings.
Remembrance Angel, Faye
wings embracing, carrying
love she brings.
©Lucille J. Biscaglio
September 09, 2002

For Faye Sizemore: Loving wife of a Vietnam Veteran, she has found room to tuck so many more under her wings.
Please visit Faye's Index here at IWVPA and you will find the reason for this tribute
http://iwvpa.net/sizemoref/

Faye

What would be more plain written than your words,
Would be transparent in their purity,
The opposite to all those ill absurds,
That divide and damage unity!
The magic simplicity of your written lines,
Directs my thoughts to what those words do say,
For there from start to finish you design,
A beauteous truth in a fine display.
Your gift is our delight for you do share,
An honesty that seeks the direct point,
And brings our minds to further be aware,
That kindness is a blessing to appoint,
Therein your heart a graciousness resides,
That with us all your friendship here confides.

©Colin F. Jones
15 April 2002


For Faye Sizemore

Christmas. . .In My Eyes
We all stop to pray,
And celebrate this one Special day,
For on this day, a savior was born,
It is his life that we forever mourn.
But what of the Warriors, Soldiers and Men,
Who fought for our Freedom,
Our Liberty for this Land?
Do we just sit,
And open our gifts,
Rather than give,
To those who have no family,
No friends, no clothes, to keep warm?
They are the Homeless, the sad,
The mothers and Dads,
Who fought to keep alive,
Our freedom we hold deep inside.
They also deserve to be praised,
And those who passed,
Mourned.
For were it not for them,
This day would never mean more,
For the Gift of life is worth more than a toy,
A shirt, or new shoes.
It is the joy,
Of knowing someone cares,
That someone is always there.
The Northern Star guided us to Jesus,
So let your heart guide you,
To help those most needy.
Danielle N Calhoun
© December 2, 2002

What Would You See?

Can you see what God has painted for you and me
Can you see the colors that are beyond the site of man's vision
Can you see our homeland painted with such perfection
Can you see us all living in peace with each other
Can you see us trying to be blood brothers

We live in his world on borrowed time
He painted us in so many colors
We walk as silent spirits on so many soils
The color of our blood bleeds the same

The color of our red burns bright like his eternal flame
He wanted us to live in harmony and peace
To love each other so why do our enemies
Find this so hard to believe?

Can you see his mighty Eagle fly high over looking power blue skies
Can you see the Rainbows casting shadows apond the mountains
He flies over this mother land defending all that offend our ways
Watching and protecting the beauty that God created with his own hands
Can you hear the thunder of wild horses running free and untamed

Horses of every color and size running in a pack
Living in harmony and peace
Watching each others tracks

They charge through the mountains parting red rocks and copper canyons
Like sprits in the wind flying past time
Racing towards freedom crossing mighty rivers and lakes
Close your eyes and open your heart you will hear his voice

Don't be afraid to catch his voice in the soft swift breeze
Open your eyes and witness what he has done for you and me
Tell me now what is it you see
He made us in his own image to love each other
To live as one like each others brother

If you listen quietly with out hearing the noise
You will hear his love in his whispering voice
He only asks of you two things?
To love Him with all your heart

And love me as your brother
Now open your eyes
Can you see us running through the canyons
Together?

Written By: Ruby Alexandra Beloz
©11-28-02


For Faye

There's one sweet gal we can depend upon;
She's there for us each and every day.
She's always bright and cheerful,
And knows exactly what to say.

She treats our poems... oh! most graciously,
Even if, at times, our work is not so good.
But she always has the kindest words,
For she knows we did the best we could.

If you have writer's block and need a hint,
She'll gladly help without delay.
She'll brighten your spirits if they're low,
She's like a ray of sunshine on a wintry day,

So with this little verse, I hope and pray,
That you'll have a Merry Christmas, Dearest Faye,
And a Happy New Year too.... Frank J.
Truth
Destinies last hope lies within our deepest fear,
Holding on to yesterday wishing tomorrow were here,
We lead a life of truth or dare,And when it seems like
we don't even have a prayer, We lose control to crash and burn,
Making mistakes from which we never learn,
Lifes an endless journey we all have to take,
Yet we're killing ourselves with the choices we make.....

©Leah Frank 04/08/03